07 Jul

The Truth about Uncontrolled Hypertension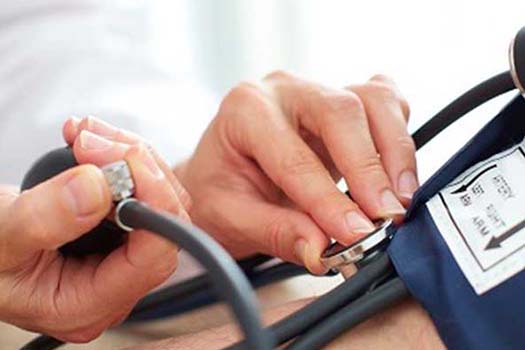 Hypertension commonly known as high blood pressure (HBP) is a rising problem in our country. According to various surveys, this problem rose since 1980 and now approximately 40% of the urban population is suffering from HBP the numbers is quite low in case of rural areas which are 17%.
More than 30% of youngsters in our country are suffering from this long-term health condition and this is the main reason why hypertension doctor in Delhi and other metropolitan cities are concerned about the health condition of youth. The reason for such vast number is unawareness about the disease that is followed by uncontrolled hypertension.
So, now the question is what uncontrolled hypertension is, how it spreads, what are the dangers, and how to prevent it?
You must read this entire post as you will find some of the most amazing facts about uncontrolled hypertension.
What is Uncontrolled Hypertension?
Uncontrolled hypertension is defined as more than 140 mmHg and 90mmHg on an average level of systolic and diastolic blood pressure. The criteria are almost similar to that of hypertension but its effects are more grievous as it can lead to severe diseases.
Causes of Uncontrolled hypertension?
According to several studies, every third person in our country is now suffering from hypertension. The reasons for this are as follows:
Physical Inactivity

Overconsumption of Alcohol

Existing cardiovascular diseases

Fatty foods

Potassium deficient diet

Obesity
Other factors like chronic heart diseases, sleep apnea, depression may also cause hypertension which is due to unawareness becomes uncontrolled. 
Dangers of Uncontrolled Hypertension
Uncontrolled hypertension may cause the individual to face many chronic diseases that endanger their heart, brain, kidneys, and eyes or may make them sexually inactive for whole life. Some of them are listed below:
Brain diseases:

Dementia

Mild cognitive impairment

Heart Diseases:

Enlarged left heart

Coronary artery disease

Kidney Diseases:

Kidney scarring

Kidney artery aneurysm

Eyes Diseases:

Retinopathy

Choroidopathy
How to prevent Uncontrolled Hypertension?
Certain changes in your lifestyle are very effective to prevent hypertension. You can take the following steps to live happily and disease free.
Reduce excess weight

Balanced diet

Quit alcohol and smoking

Regular exercise

Avoid Stress
Conclusion
Uncontrolled hypertension can be cured at early stages. You can consult a specialist such as Welltopia for hypertension treatment in Delhi or in your city for proper help.