16 Nov

Some Amazing Fields of Specializations in Psychology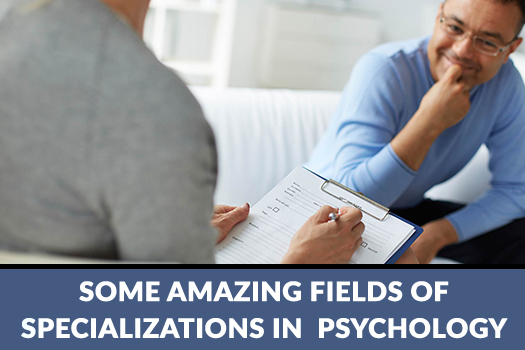 Being a specialist in some of the major part of psychology is really great to have a thing. If you are one of the persons who want to choose a psychologist but you are confused between the areas of specialization then this post can help you to choose the Best Psychologist in Delhi with that as we provide you with some of the best things that you can choose. Here are some of the most interesting fields of specializations in psychology that you can take up. So, let us get started with it –
1) Addictions
If you are one of them who wants to help the people that are addicted to substance abuse and even you can help their families to maintain a stable environment. Being a psychologist in this field plays an important part for the whole world.
2) Clinical Psychologist
This is one of the most common types taken up by students. If you want to help the people who are mentally disables or having any mental problem then this type of specialization is for you.
3) Forensic Psychologist
A forensic psychologist is one of the hyped up field for now as there is a huge demand for these people. You have to work for law enforcement if you take up this thing and you have to be in court to give the evidence.
4) Child Development
If you more of a kid kind of person then you might fell in love with this type of thing. Child development is one of the most interesting fields where you will get to learn about how children think and how do they develop. This is one of the most amazing things that you can take up to become Best Psychologist in Noida.
5) Social Psychology
This field wants you to interact with all kinds of people with all types of problems. You have to interact with your clients and help them out of their situations by understanding the psych about them. You have to be working with some organizations, local people and even children.
These are some of the most interesting types of specializations that you can take up for your career.
Thank you for reading this.
Dr. Sandeep Gupta
Director, Welltopia