22 Jan

The Best Anti Aging Treatment Makes You Look and Feel Younger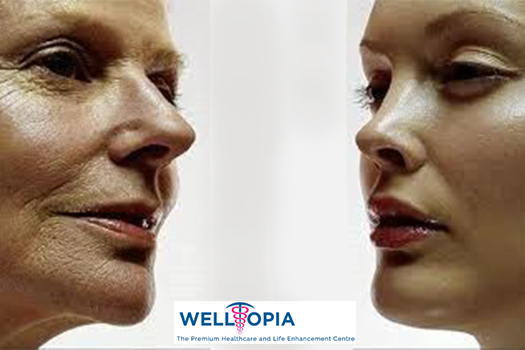 Anti-aging is one of the leading treatments how you can retain the desired brightness and freshness of the skin. You can pick up one procedure of treatment from several types that are available in the medical field to restrict abrupt aging of your skin.
You must rush to an anti-aging treatment specialist if you see the signs of aging in your skin.
There are a number of procedures that the doctors might take to correct your signs of aging. You can be totally assured that these procedures are simple and harmless. Some of the processes of anti-aging treatments are mentioned below:
Antioxidants for Anti-ageing
There are some efficient creams which you can get from your dermatologists. You must know that these creams are rich in certain antioxidants which can reduce the pace of again in your skin making it hold the youthfulness for a longer period of time. Antioxidants can be found in various foods. You can increase the intake of the foods like beans, walnuts, dark chocolates and resins as they are a good source of antioxidants.
Cosmetic Dermatology treatment
Cosmetic Dermatology Treatment is done by the anti-aging specialist doctor as it is a clinical process. You will be given some pills and injections to ensure that the fluffiness remains intact in your skin for a longer time. You might also go through a face-lift treatment in case of cosmetic dermatology.
Application of Sunscreen
You should expect the skin doctor to provide you with the sunscreen that exclusively compliments your skin. Consider applying the sunscreen whenever you go out as the exposure to the sunlight as the harmful rays of the sun can cause severe damage to the healthy cells of your face skin and lead you to develop the lines and wrinkles.
Treatment of exfoliation
Exfoliation is one of the main aspects of anti-aging treatment. You need to scrub your skin more often to remove the dead skin cells in your face thus helping it to look younger. Try applying scrubs according to the suggestions of the skin expert.
So, these are some leading treatments for anti-aging that might help you look younger for a longer period of time.