02 Oct

Finding the Right Psychologist in Delhi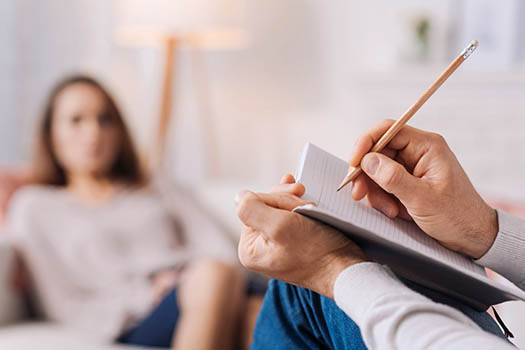 In a world where achieving success takes a permanent spot in our lives, happiness and well-being get lost somewhere. As we work frantically to have a better future, we end up developing anxiety issues that affect our quality of life, at large.
That's when a psychologist comes to our rescue, to help us tackle the inconsistent mind, and to help us embrace life to the fullest.
However, dealing with a conflicting mind is a difficult task, and that's when you need to choose the best psychologist in Delhi; someone who meets all your needs and requirements and someone, whom you feel will be perfect for you.
Follow these steps if you want to get rid of your negative thoughts and find the right psychologist:
Research well
Image Credit-iresearchnet.com
---
While finding the right psychologist, it is important that you conduct a thorough research. Do a Google search, saying the best psychologist in NOIDA. As you get a list of names, go through each person's profile and have a look at their experience, their professional qualifications, customer reviews and also check whether they hold a license. Do not hesitate and hit the enter key. Only when you find the right psychologist, call them for an appointment and ask questions running in your mind.
Ask friends and family
Image Credit-www.coachville.com
---
Ask whether your friends and loved ones know about any well-qualified psychologist who can be considered. Give them your requirements and ask if they can recommend someone. Go for it if you feel that taking an appointment with the recommended psychologist is worth your time.
Notice
Image Credit-jesusgilhernandez.com
---
When you're looking for the perfect psychologist, see what approach the psychologist follows. If he/she follows a traditional approach and if you are uncomfortable with the same, look for someone who is proactive towards modern therapies.
Also if you've been taking therapy from a psychologist and if you're finding it ineffective, do not hesitate to change your therapist. Hiring a therapist is much more than investing money; it is to improve your quality of life. Also be gender specific while you choose your therapist. If you're not comfortable with a certain gender, it's perfectly normal. Pick a psychologist whom you're comfortable with.
So now that you have all the information, feel free to consult the best psychologist in Delhi and watch all your stress and anxiety disappear.
Thank you for reading this.
Dr. Sandeep Gupta
Director, Welltopia